Property News
Singapore Property News
20 Jan 2023 - LUXURY SEAVIEW SENTOSA CONDOMINIUMS FOR SALE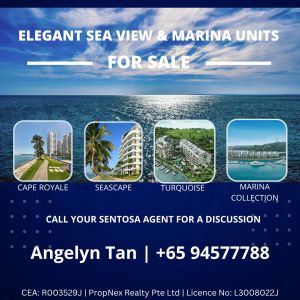 It is never too early to plan for your retirement, and how about your dream property that sits in front of the ocean? Contact your Sentosa...
15 Oct 2022 - The Ritz-Carlton Residences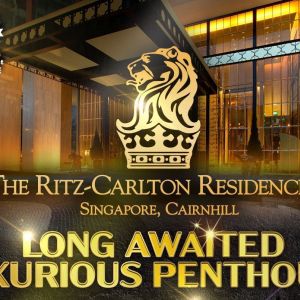 The Ritz-Carlton Residences, Singapore 𝐓𝐡𝐞 𝐦𝐨𝐦𝐞𝐧𝐭 𝐲𝐨𝐮'𝐯𝐞 𝐛𝐞𝐞𝐧 𝐰𝐚𝐢𝐭𝐢𝐧𝐠 𝐟𝐨𝐫 … 𝐓𝐡𝐞 𝐞𝐩𝐢𝐭𝐨𝐦𝐞 𝐨𝐟 𝐋𝐮𝐱𝐮𝐫𝐲 𝐢𝐧 𝐒𝐢𝐧𝐠𝐚𝐩𝐨𝐫𝐞 𝐏𝐫𝐨𝐩𝐞𝐫𝐭𝐲 📣 Full Designer...
10 Oct 2022 - 3 ORCHARD BY THE PARK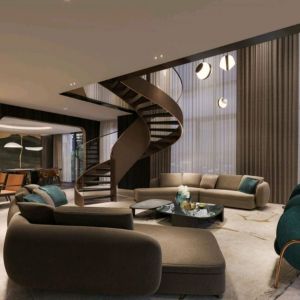 3 ORCHARD BY THE PARK ☑ Strategically located in the heart of city, along the tree-lined Orchard Boulevard, away from the busy...
05 Oct 2022 - MEYERHOUSE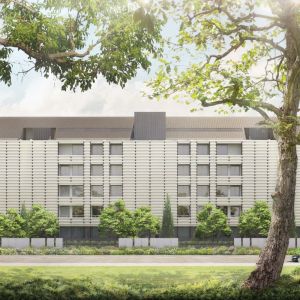 MEYERHOUSE IN MEYER ROAD FOR SALE [DISTRICT 15] > Freehold Development> Meyer Road is a prestigious neighbourhood with historical roots...
30 Sep 2022 - WALLICH RESIDENCE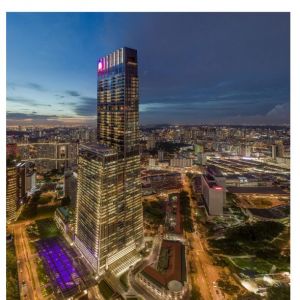 WALLICH RESIDENCE IN TANJONG PAGAR FOR SALE ✨ Ready to move in ✨ Located in the heart of Tanjong Pagar district ✨ Within minutes of prominent...
21 Sep 2022 - 1953 - Tessensohn Road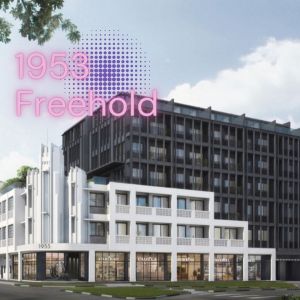 🔥 𝐇𝐄𝐑𝐈𝐓𝐀𝐆𝐄 𝐒𝐄𝐑𝐈𝐄𝐒🔥𝐔𝐧𝐢𝐭𝐬 𝐚𝐥𝐥 𝐟𝐫𝐨𝐦 $𝟏,𝟖𝟗𝟓𝐩𝐬𝐟 🔥𝐏𝐄𝐍𝐓𝐇𝐎𝐔𝐒𝐄 𝐒𝐄𝐑𝐈𝐄𝐒🔥𝐔𝐧𝐢𝐭 𝐬𝐭𝐚𝐫𝐭𝐢𝐧𝐠 𝐟𝐫𝐨𝐦 $𝟏,𝟗𝟗𝟐𝐩𝐬𝐟 ⭐️𝐍𝐞𝐚𝐫𝐛𝐲 𝐬𝐡𝐨𝐩𝐩𝐢𝐧𝐠 𝐦𝐚𝐥𝐥𝐬 𝐨𝐟 𝐌𝐮𝐬𝐭𝐚𝐟𝐚 𝐂𝐞𝐧𝐭𝐫𝐞, 𝐂𝐢𝐭𝐲 𝐒𝐪𝐮𝐚𝐫𝐞...
05 Aug 2022 - SKY EVERTON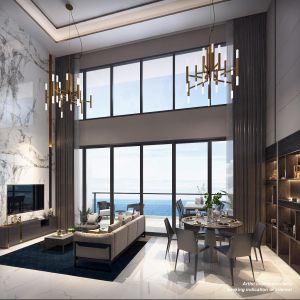 𝕊𝕂𝕐 𝔼𝕍𝔼ℝ𝕋𝕆ℕ Located at Everton Road 𝔽𝕀ℕ𝔸𝕃 𝕌ℕ𝕀𝕋!5 Bedrooms 1819 sqftShophouses view📌36-10 $5,868,000 ====================✔️...
02 Aug 2022 - THE HYDE FOR SALE (BALMORAL ROAD)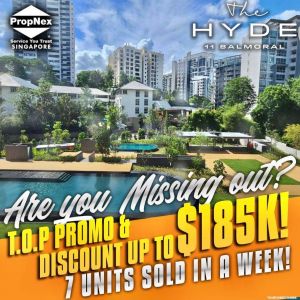 THE HYDE FOR SALE 💥💥 ARE YOU MISSING OUT? 7 UNITS SOLD IN A WEEK‼️ ⚡WOW WHY? NEWLY TOP READY HOMES, BREATHE TAKING VIEW, SPACIOUS DEVELOPMENT!...
25 Jun 2022 - V on Shenton Penthouse for Sale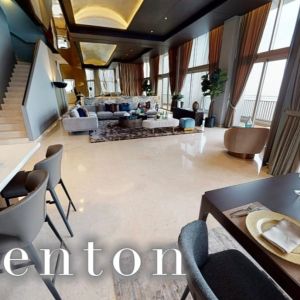 V ON SHENTON PENTHOUSE FOR SALE ☑ Distinctive design by well-known Amsterdam based architect, UNStudio, in collaboration with leading local...
22 Jun 2022 - The Ritz Carlton Residences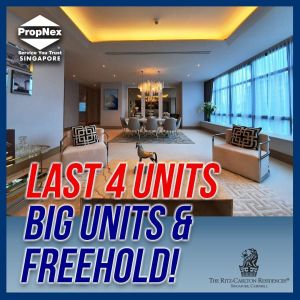 THE RITZ CARLTON RESIDENCES FOR SALE 𝑇ℎ𝑒𝑟𝑒 𝑖𝑠 𝑎 𝑠ℎ𝑜𝑟𝑡𝑎𝑔𝑒 𝑜𝑓 𝑏𝑖𝑔 𝑓𝑜𝑟𝑚𝑎𝑡 𝑢𝑛𝑖𝑡𝑠 𝑖𝑛 𝑡𝑜𝑑𝑎𝑦'𝑠 𝑚𝑎𝑟𝑘𝑒𝑡.ℎ𝑜𝑡𝑒𝑙-𝑙𝑖𝑓𝑒𝑠𝑡𝑦𝑙𝑒 𝑜𝑓 𝑅𝑖𝑡𝑧-𝐶𝑎𝑟𝑙𝑡𝑜𝑛 𝑅𝑒𝑠𝑖𝑑𝑒𝑛𝑐𝑒𝑠 𝐋𝐨𝐭𝐬...
21 Jun 2022 - Cape Royale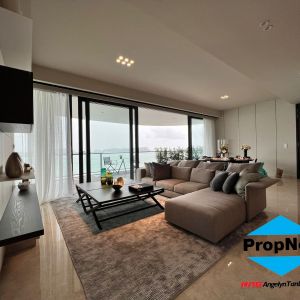 CAPE ROYALE FOR SALE SENTOSA WATERFRONT LIVING ⏰𝐓𝐡𝐞 𝐰𝐚𝐢𝐭 𝐢𝐬 𝐎𝐕𝐄𝐑! Units with 𝙄𝙢𝙢𝙚𝙙𝙞𝙖𝙩𝙚 𝙊𝙘𝙘𝙪𝙥𝙖𝙩𝙞𝙤𝙣! 💮𝐒𝐡𝐨𝐰𝐟𝐥𝐚𝐭𝐬 𝐏𝐫𝐞𝐯𝐢𝐞𝐰 𝐬𝐭𝐚𝐫𝐭𝐬 𝐟𝐫𝐨𝐦👉🏻 𝟮𝟴𝘁𝗵 𝗝𝘂𝗻𝗲...
31 May 2022 - Cape Royale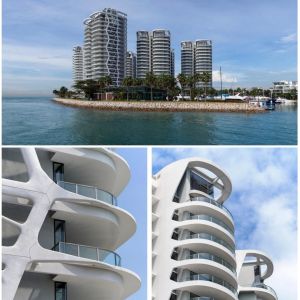 Cape Royale for Sale Tallest residential development in Sentosa Cove. Situated just at the entrance of the marina leading into Sentosa Cove...
30 May 2022 - Wallich Residence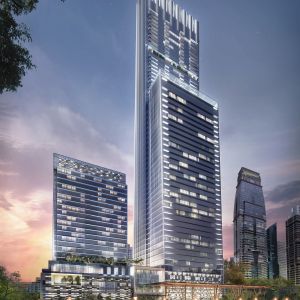 WALLICH RESIDENCE Live, work, play at the heart of Tanjong Pagar ➕ 𝗥𝗲𝗮𝗱𝘆 𝗜𝗗 𝘂𝗻𝗶𝘁➕ 𝗨𝗹𝘁𝗿𝗮-𝗟𝘂𝘅𝗲 𝗹𝗶𝘃𝗶𝗻𝗴➕ 𝗜𝗻𝘁𝗲𝗴𝗿𝗮𝘁𝗲𝗱 𝘄𝗶𝘁𝗵 𝗿𝗲𝘁𝗮𝗶𝗹𝘀 ➕ 𝗟𝗼𝘄 𝗲𝗻𝘁𝗿𝘆 𝗳𝗿𝗼𝗺...
20 May 2022 - Marina One Residences Penthouses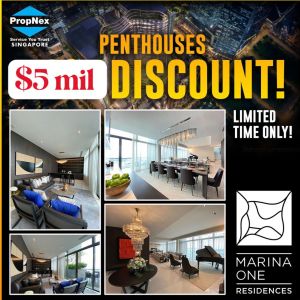 Marina One Residences is pleased to announce a $5M discount for *any 2 of the 4 penthouse units listed below: #33-02 PH1 7,244sqft (Showflat)Nett...
08 May 2022 - Liv @ MB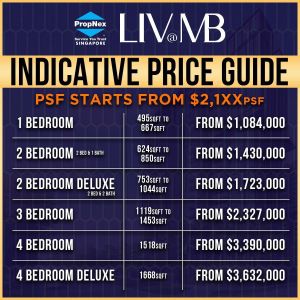 Liv @ MB Preview 6th - 17th May With PSF from only $21XXpsf and starting from $1.084M, it is made to sell! 🎯 Showflat for ALL bedroom...
06 May 2022 - Liv @ MB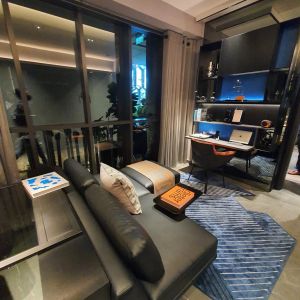 LIV @ MB FOR SALE Liv at MB condo is located in District 15, along Arthur Road where the former Katong Park Towers was situated. The development...
19 Apr 2022 - Peak Residences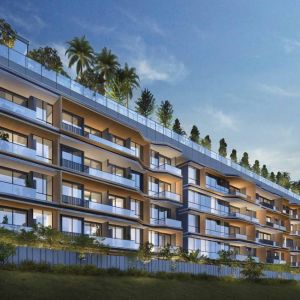 sᴏᴍᴇ ᴜɴɪǫᴜᴇ sᴇʟʟɪɴɢ ᴘᴏɪɴᴛs ☆ Exclusive 90 units on condo land size❗☆ RARE Hilltop living in landed enclave ❗☆ Within 1km to ACS, SJI n CHIJ🏫❗☆...
23 Mar 2022 - Park Nova for Sale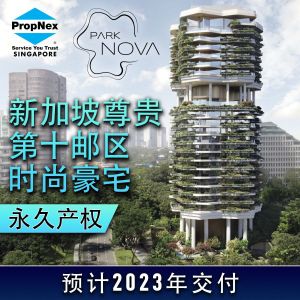 Park Nova 【柏皓】 是信德集团于新加坡开发的首个 永久业权豪宅项目, 其英文名Park Nova中的Nova亦呼应20年前于澳门首度推出的豪宅系列, 意指一颗新星的诞生🌟 🌳 位于新加坡 第十邮区乌节林荫大道的黄金地段, 共21层, 独立式户型保护隐私,...
23 Mar 2022 - Juniper Hill & Royalgreen for Sale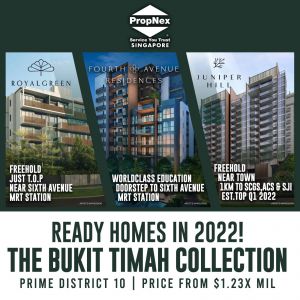 ⚡⚡ DON'T MISS THE BUKIT TIMAH COLLECTION⚡⚡ 🏠 🏃‍♂️ WAIT NO MORE! BTC READY HOMES IN...
22 Mar 2022 - Seascape for Sale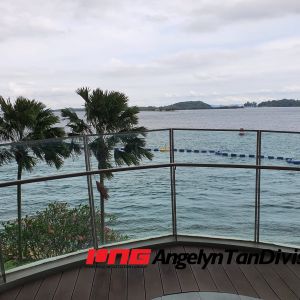 * Beautiful seaside living, retirement style* Fantastic layouts* Bright & Breezy* Private lift* Beautiful balcony* Premium and quality Interior...