The Antares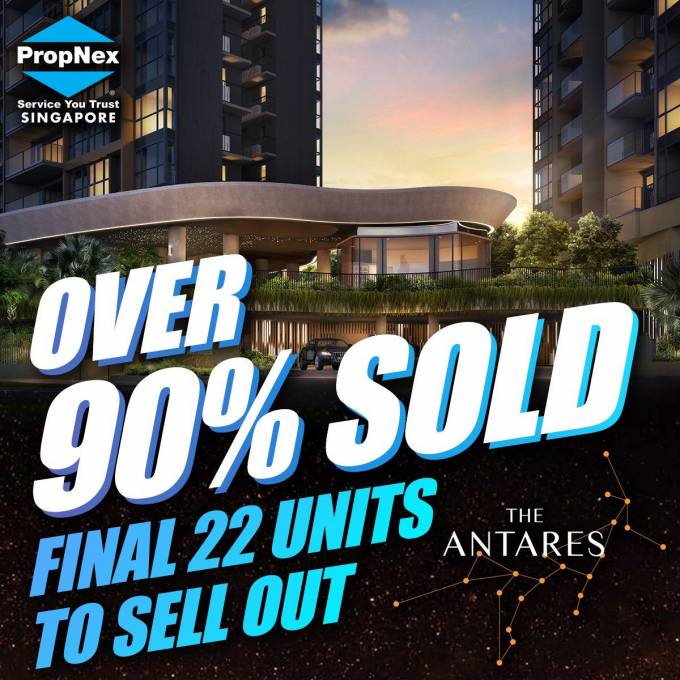 🪐 THE ANTARES 🪐
‼️Units are just being taken up so swiftly… from 29,28....25 and now just 22 to FULL SELL OUT SOON!
Our fingers are simply just not fast enough to update at the speed units are moving!
📣 LAST 1Br Loft under $1mil! 883sf at $983,000 @ $1630psf (Be quick to grab!)
📣 2Br 2Baths Loft, 883sf from $1,337,000 @ $1514psf
📣 2Br 2Baths Penthouse, 829sf from $1,465,000 @ $1767psf
📣 2Br 2Baths Penthouse, 861sf from $1,542,000 @ $1791sf
📣 LAST 3Br Penthouse, 1367sf at $2,278,000 @ $1666psf
📣 3Br Flexi, 883sf from $1,579,000 @ $1788psf
📣 4Br, 1367sf from $2,303,000 @ $1685psf (LAST 2 units)
😍 At such attractively priced psf from just $1514psf in RCR, with an array of daily lifestyle conveniences at your doorstep, seize your home at The Antares now!
☝🏼🚅 Did we also mention .. mere 1min MRT connectivity to island wide destinations?
10 Oct 2021
Angelyn Tan Division
PropNex Realty Pte Ltd (Licence No: L3008022J)
Property New Launch with Updated Prices and Units
Call:
+65 94577788
Web:
www.angelyntandivision.com