Parc Clematis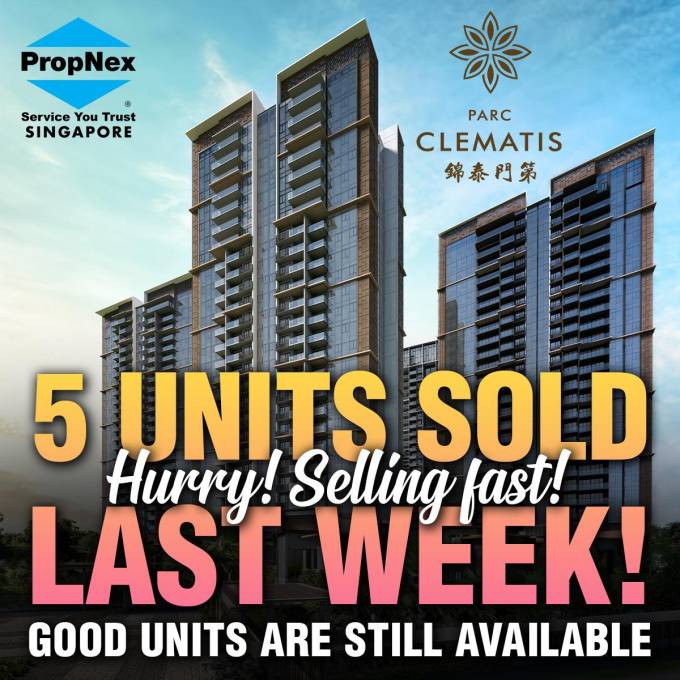 PARC CLEMATIS
Read on to find out why thousands of buyers put their money in Parc Clematis!
💎 Parc Clematis is one of the most prime mega condominum in D5, well located in mature estate of Clementi & is suitable both for investors or home seekers & is no surprise sales have crossed 90% sold.‼️
👍🏻 It's easy to choose Parc Clematis & some highlights includes:
📌 1 min walk to Nan Hua Primary school.
📌Lowest ratio of units to land size density of recent mega projects, with only 1468 units on a huge land size of 633,644 sqft. This means each resident gets more space & time to enjoy more facilities!
📌NUH & NUS are close by, making sure Parc Clematis is the Top choice for rental.
📌Clementi is home to million dollar hdbs, with a very low hdb price to condo price ratio, making it very easy to upgrade from Hdb to private. They will be the potential buyer pool when owners of Parc Clematis decide to cash out.
📌A 4 bedroom private lift unit at Twin VEW was sold recently at $2.57mil, whereas a similar 4 bedrooms private lift at Parc Clematis can be bought from $2.4xmil! It's lower entry price means lower risks & higher capital appreciation!
Don't miss!
12 Oct 2021
Angelyn Tan Division
PropNex Realty Pte Ltd (Licence No: L3008022J)
Property New Launch with Updated Prices and Units
Call:
+65 94577788
Web:
www.angelyntandivision.com