Perfect Ten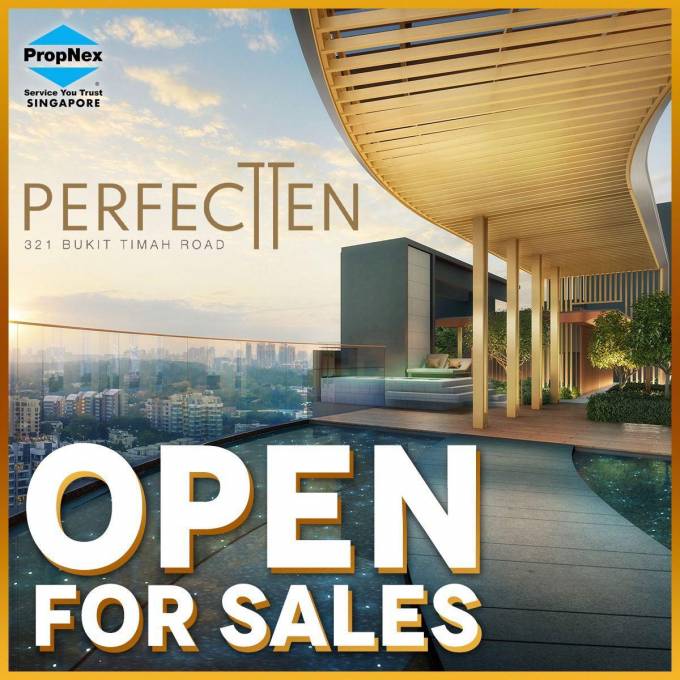 𝙊𝙋𝙀𝙉 𝙁𝙊𝙍 𝘽𝙊𝙊𝙆𝙄𝙉𝙂!
⚜️ 𝗣𝗘𝗥𝗙𝗘𝗖𝗧 𝗧𝗘𝗡 ⚜️
𝗣𝗿𝗶𝗺𝗲 𝗗𝟭𝟬 𝗙𝗿𝗲𝗲𝗵𝗼𝗹𝗱
𝗣𝗲𝗿𝗳𝗲𝗰𝘁 𝗟𝗶𝘃𝗶𝗻𝗴 𝗣𝗲𝗿𝗳𝗲𝗰𝘁 𝗟𝗲𝗴𝗮𝗰𝘆
Renowned Hong Kong Developer, 𝗖𝗵𝗲𝘂𝗻𝗴 𝗞𝗼𝗻𝗴, is back with yet another MASTERPIECE!
🌳 321 Bukit Timah Road, at the Most Prime Stretch of Bukit Timah Road
🌳 Within 1km to both SG Chn Girls School Primary and Anglo Chinese Primary
🌳 Tallest New Building along Bukit Timah road
🌳 Unobstructed view of Bukit Timah Nature Reserve
🌳 Grand Sense of Arrival with Long Drive Way and a 100m Setback
🌳 2 Signature Styled Towers with 6 Star Hotel Lobby & Reception
🌳 Cantilevered Clubhouse above the 50m Swimming pool
🌳 Sky Bridge, Sky Pool, Sky Garden and Observation Terrace with 360 Degrees of Unblocked Views
🌳 all 3 Bedrooms served by 2 private lifts, including 1 special observatory glass lift
Only 105 exclusive units for sale now‼️
𝗚𝘂𝗶𝗱𝗲 𝗣𝗿𝗶𝗰𝗲
✅ 2 Bedroom from $2.5m
✅ 3 Bedroom from $3.97m
Don't miss ! Call us today!
26 Dec 2021
Angelyn Tan Division
PropNex Realty Pte Ltd (Licence No: L3008022J)
Property New Launch with Updated Prices and Units
Call:
+65 94577788
Whatsapp:
+65 94577788
Web:
www.angelyntandivision.com