Cape Royale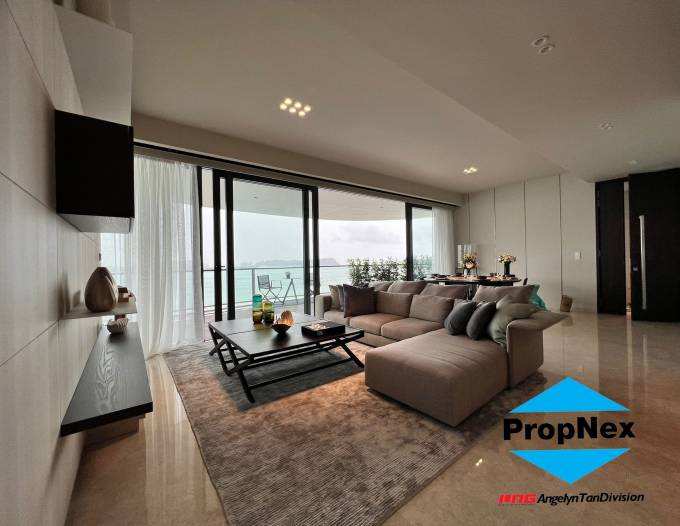 CAPE ROYALE FOR SALE
SENTOSA WATERFRONT LIVING
⏰𝐓𝐡𝐞 𝐰𝐚𝐢𝐭 𝐢𝐬 𝐎𝐕𝐄𝐑! Units with 𝙄𝙢𝙢𝙚𝙙𝙞𝙖𝙩𝙚 𝙊𝙘𝙘𝙪𝙥𝙖𝙩𝙞𝙤𝙣!
💮𝐒𝐡𝐨𝐰𝐟𝐥𝐚𝐭𝐬 𝐏𝐫𝐞𝐯𝐢𝐞𝐰 𝐬𝐭𝐚𝐫𝐭𝐬 𝐟𝐫𝐨𝐦
👉🏻 𝟮𝟴𝘁𝗵 𝗝𝘂𝗻𝗲 𝟮𝟬𝟮𝟮 𝘁𝗼 𝟱𝘁𝗵 𝗝𝘂𝗹𝘆 𝟮𝟬𝟮𝟮
✒️ 𝗥𝗘𝗚𝗜𝗦𝗧𝗘𝗥 𝗬𝗢𝗨𝗥 𝗩𝗶𝗲𝘄𝗶𝗻𝗴 𝗮𝗽𝗽𝗼𝗶𝗻𝘁𝗺𝗲𝗻𝘁 𝘄𝗶𝘁𝗵 us 𝗻𝗼𝘄! 𝗖𝗮𝗽𝗲 𝗥𝗼𝘆𝗮𝗹𝗲 𝗮𝘄𝗮𝗶𝘁𝘀 𝘆𝗼𝘂!
Your 𝙧𝙚𝙨𝙤𝙧𝙩 𝙡𝙞𝙛𝙚𝙨𝙩𝙮𝙡𝙚 𝙝𝙤𝙢𝙚 with the spectacular sea view, golf course, Marina and city view! The Culminating piece in Singapore's 𝗘𝘅𝗰𝗹𝘂𝘀𝗶𝘃𝗲 𝗪𝗮𝘁𝗲𝗿𝗳𝗿𝗼𝗻𝘁 𝗹𝗶𝘃𝗶𝗻𝗴, in one of the world's most desirable residential addresses!
The luxurious seafront living with efficient layouts awaits you!
𝗨𝗻𝗶𝘁 𝗧𝘆𝗽𝗲𝘀:
3 bedrooms: 1679sqft to 2077sqft
4 bedrooms: 2508sqft to 2713qft
3 bedrooms PH: 2971sqft to 3391sqft
4 bedrooms PH: 4629sqft to 4671sqft
𝗠𝗼𝗱𝗲 𝗼𝗳 𝘀𝗮𝗹𝗲
🗓️Placement on 6th July 2022
View actual units, see to believe!
Call us for a slot today!
21 Jun 2022
Angelyn Tan Division
PropNex Realty Pte Ltd (Licence No: L3008022J)
Property New Launch with Updated Prices and Units
Call:
+65 94577788
Whatsapp:
+65 94577788
Web:
www.angelyntandivision.com