Property News
Singapore Property News
25 Jun 2022 - V on Shenton Penthouse for Sale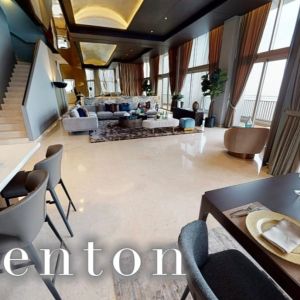 V ON SHENTON PENTHOUSE FOR SALE ☑ Distinctive design by well-known Amsterdam based architect, UNStudio, in collaboration with leading local...
22 Jun 2022 - The Ritz Carlton Residences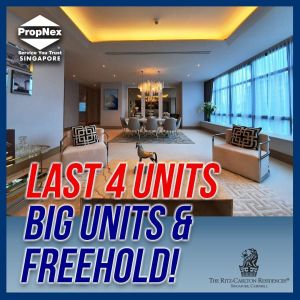 THE RITZ CARLTON RESIDENCES FOR SALE 𝑇ℎ𝑒𝑟𝑒 𝑖𝑠 𝑎 𝑠ℎ𝑜𝑟𝑡𝑎𝑔𝑒 𝑜𝑓 𝑏𝑖𝑔 𝑓𝑜𝑟𝑚𝑎𝑡 𝑢𝑛𝑖𝑡𝑠 𝑖𝑛 𝑡𝑜𝑑𝑎𝑦'𝑠 𝑚𝑎𝑟𝑘𝑒𝑡.ℎ𝑜𝑡𝑒𝑙-𝑙𝑖𝑓𝑒𝑠𝑡𝑦𝑙𝑒 𝑜𝑓 𝑅𝑖𝑡𝑧-𝐶𝑎𝑟𝑙𝑡𝑜𝑛 𝑅𝑒𝑠𝑖𝑑𝑒𝑛𝑐𝑒𝑠 𝐋𝐨𝐭𝐬...
21 Jun 2022 - Cape Royale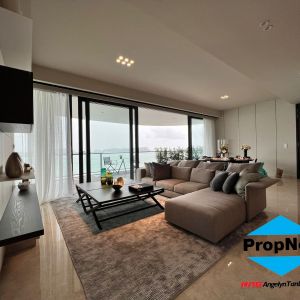 CAPE ROYALE FOR SALE SENTOSA WATERFRONT LIVING ⏰𝐓𝐡𝐞 𝐰𝐚𝐢𝐭 𝐢𝐬 𝐎𝐕𝐄𝐑! Units with 𝙄𝙢𝙢𝙚𝙙𝙞𝙖𝙩𝙚 𝙊𝙘𝙘𝙪𝙥𝙖𝙩𝙞𝙤𝙣! 💮𝐒𝐡𝐨𝐰𝐟𝐥𝐚𝐭𝐬 𝐏𝐫𝐞𝐯𝐢𝐞𝐰 𝐬𝐭𝐚𝐫𝐭𝐬 𝐟𝐫𝐨𝐦👉🏻 𝟮𝟴𝘁𝗵 𝗝𝘂𝗻𝗲...
31 May 2022 - Cape Royale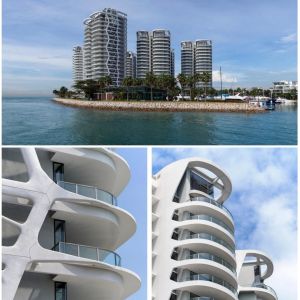 Cape Royale for Sale Tallest residential development in Sentosa Cove. Situated just at the entrance of the marina leading into Sentosa Cove...
30 May 2022 - Wallich Residence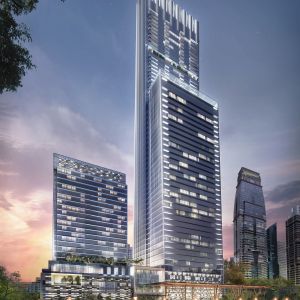 WALLICH RESIDENCE Live, work, play at the heart of Tanjong Pagar ➕ 𝗥𝗲𝗮𝗱𝘆 𝗜𝗗 𝘂𝗻𝗶𝘁➕ 𝗨𝗹𝘁𝗿𝗮-𝗟𝘂𝘅𝗲 𝗹𝗶𝘃𝗶𝗻𝗴➕ 𝗜𝗻𝘁𝗲𝗴𝗿𝗮𝘁𝗲𝗱 𝘄𝗶𝘁𝗵 𝗿𝗲𝘁𝗮𝗶𝗹𝘀 ➕ 𝗟𝗼𝘄 𝗲𝗻𝘁𝗿𝘆 𝗳𝗿𝗼𝗺...
20 May 2022 - Marina One Residences Penthouses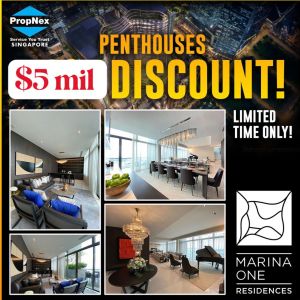 Marina One Residences is pleased to announce a $5M discount for *any 2 of the 4 penthouse units listed below: #33-02 PH1 7,244sqft (Showflat)Nett...
08 May 2022 - Liv @ MB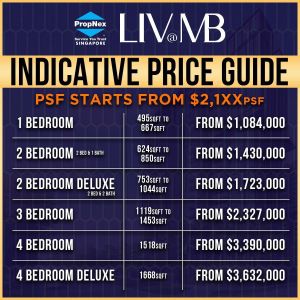 Liv @ MB Preview 6th - 17th May With PSF from only $21XXpsf and starting from $1.084M, it is made to sell! 🎯 Showflat for ALL bedroom...
06 May 2022 - Liv @ MB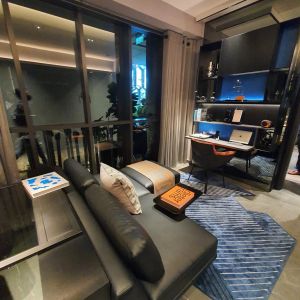 LIV @ MB FOR SALE Liv at MB condo is located in District 15, along Arthur Road where the former Katong Park Towers was situated. The development...
19 Apr 2022 - Peak Residences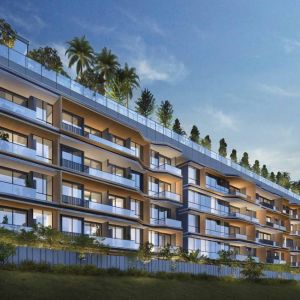 sᴏᴍᴇ ᴜɴɪǫᴜᴇ sᴇʟʟɪɴɢ ᴘᴏɪɴᴛs ☆ Exclusive 90 units on condo land size❗☆ RARE Hilltop living in landed enclave ❗☆ Within 1km to ACS, SJI n CHIJ🏫❗☆...
23 Mar 2022 - Park Nova for Sale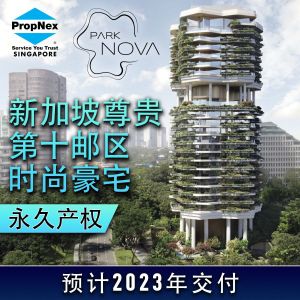 Park Nova 【柏皓】 是信德集团于新加坡开发的首个 永久业权豪宅项目, 其英文名Park Nova中的Nova亦呼应20年前于澳门首度推出的豪宅系列, 意指一颗新星的诞生🌟 🌳 位于新加坡 第十邮区乌节林荫大道的黄金地段, 共21层, 独立式户型保护隐私,...
23 Mar 2022 - Juniper Hill & Royalgreen for Sale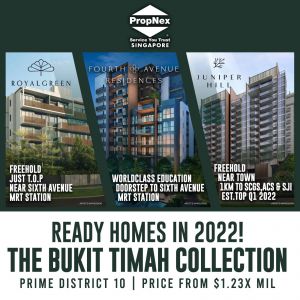 ⚡⚡ DON'T MISS THE BUKIT TIMAH COLLECTION⚡⚡ 🏠 🏃‍♂️ WAIT NO MORE! BTC READY HOMES IN...
22 Mar 2022 - Seascape for Sale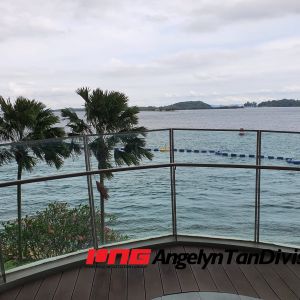 * Beautiful seaside living, retirement style* Fantastic layouts* Bright & Breezy* Private lift* Beautiful balcony* Premium and quality Interior...
24 Feb 2022 - Meyer House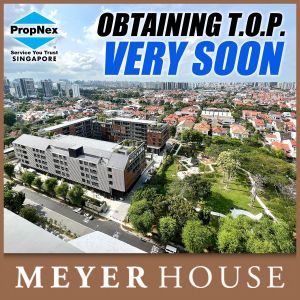 MEYERHOUSE - 📣 FINAL CHANCE TO SECURE PRE-TOP PRICING ‼️ 🔹By reputable developer, UOL & Kheng Leong who developed Nassim Park Residences...
24 Feb 2022 - Leedon Green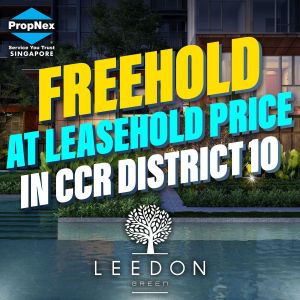 LEEDON GREEN We have a FREEHOLD development at LEASEHOLD price in CCR District 10 to recommend to you! Prices from $25xxpsf! WHY BUYERS LOVE...
05 Feb 2022 - Park Nova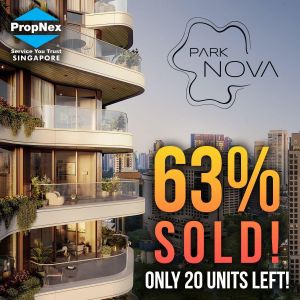 Park Nova Freehold & Ultra Luxury 📣 Already 63% Sold!📣 Only 20 Units Left! ✔️ Large Format Units:Triplex 7 Bedrooms - 4296sf4 Bedrooms -...
05 Feb 2022 - 3 Orchard By the Park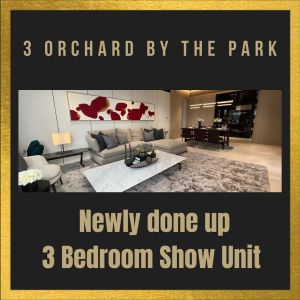 3 Orchard By The Park Newly done up show unit brought to you by renowned Edmund Ng Architects, who is an award winning architecture and interior...
05 Feb 2022 - 15 Holland Hill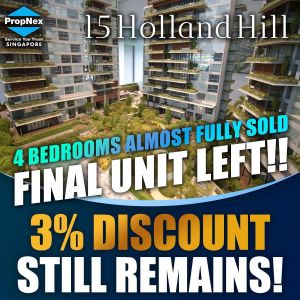 15 HOLLAND HILL 💥FINAL UNIT OF 4 BEDROOM LEFT💥 Unit: #04-03 4 Bedroom (2303sqft) Over looking 15 Holland Hill's bespoke gardens East facing...
24 Jan 2022 - Seascape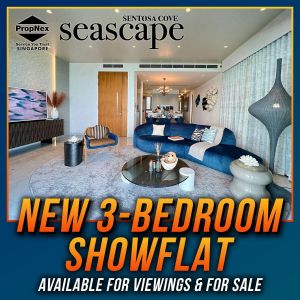 SEASCAPE 🌟 NEW 3-BEDROOM SHOWFLAT 🌟Released Now for Viewing and For Sale Unit : #02-13 2,164sf / 201sqm Nett price including ID $4.8M 7% DIRECT...
23 Jan 2022 - Turquoise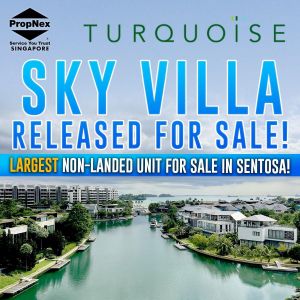 🎈 SKY VILLA released for sale! 🎈LARGEST Non-Landed Unit For Sale in Sentosa! Unit : #06-09 5-Bedroom (7,987sqft)Nett price : $11,951,960 $1,496psf...
23 Jan 2022 - Riviere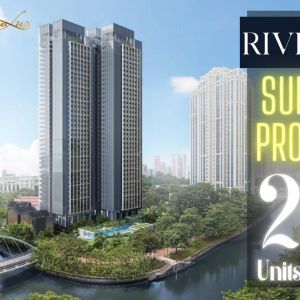 RIVIÈRE28 PROMOTIONAL UNITS LEFT HUGE SAVINGS😱😱 Nestled in between CBD & Robertson Quay, situated between 2 MRT stations,...