Property News
Singapore Property News
29 Sep 2021 - Meyer Mansion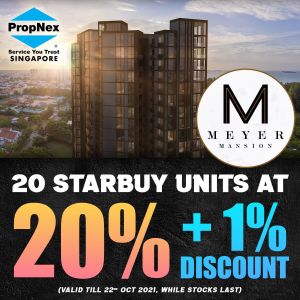 𝗜𝗻 𝘁𝗵𝗶𝘀 𝗪𝗢𝗥𝗞 𝗳𝗿𝗼𝗺 𝗛𝗢𝗠𝗘 (𝗪𝗙𝗛) 𝗲𝗿𝗮, 𝘄𝗲 𝗰𝗿𝗮𝘃𝗲 𝗳𝗼𝗿 𝗦𝗣𝗔𝗖𝗘, 𝗦𝗣𝗔𝗖𝗘 𝗮𝗻𝗱 𝗦𝗣𝗔𝗖𝗘! 𝗪𝗼𝘂𝗹𝗱 𝘆𝗼𝘂 𝗹𝗶𝗸𝗲 𝘁𝗼 𝗲𝗻𝗷𝗼𝘆 𝗠𝗢𝗥𝗘 𝗳𝗼𝗿 𝗟𝗘𝗦𝗦? 𝗪𝗲 𝗵𝗮𝘃𝗲 𝘁𝗵𝗲 𝗣𝗘𝗥𝗙𝗘𝗖𝗧 𝗦𝗢𝗟𝗨𝗧𝗜𝗢𝗡 𝗳𝗼𝗿...
29 Sep 2021 - View at Kismis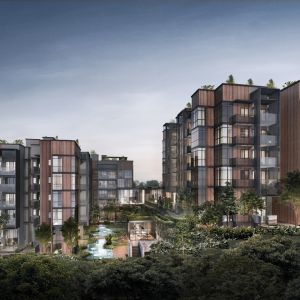 🎯 VIEW AT KISMIS 💥💥 Breaking News!!!💥💥 LAST TWO units of 5 BR left + 2 SHOPS! *SELLING OUT SOON! ‼️TRANSFORMER LAYOUT!‼️Convert your 5BR into 6...
29 Sep 2021 - Jervois Mansion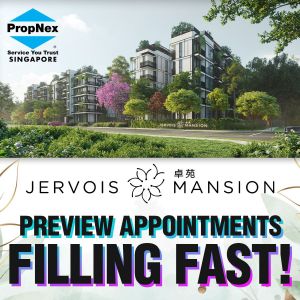 FINAL COUNTDOWN! 3 MORE DAYS!!! JERVOIS MANSION is finally opening!!When? This Saturday, 2 Oct 2021Time? From 9:00am to 10:45pm!Where?...
29 Sep 2021 - The Antares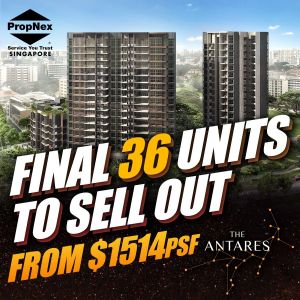 THE ANTARESHIDDEN GEM NO MORE! FINAL 3️⃣6️⃣ units starting from $1514psf to SELL OUT! 📉 LOW supply, HIGH demand in D14 ▶️ future exit strategy 🎯...
29 Sep 2021 - Parc Clematis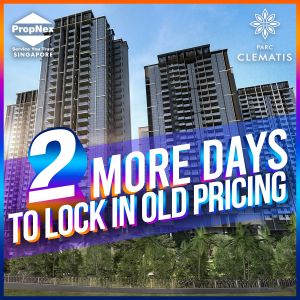 🔥 Last 2 days to secure old pricing for Parc Clematis. Prices will increase for all unit types on 1st Oct! Read on to find out why thousands of...
29 Sep 2021 - Mooi Residences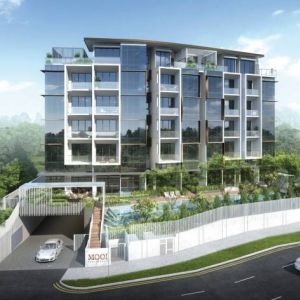 💫 Mooi Residences, D10 Freehold Luxury Residences! WHY THERE'S SUDDEN SALES...? 👍 Best CCR Entry Price Promo 2 bedroom 2 bath only from $23XX psf...
29 Sep 2021 - Midtown Bay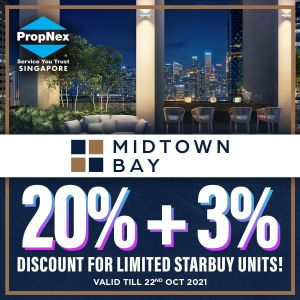 Irresistible Star Buy Promotions @ MIDTOWN BAY For A Limited Time Only! Want to own a piece of this game changing masterpiece by Award Winning...
29 Sep 2021 - Nouvel 18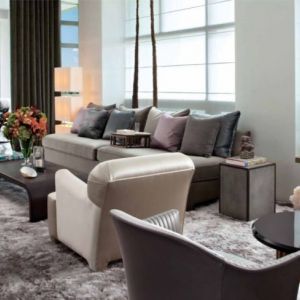 FREEHOLD IN THE ARDMORE AREA ✔ Design by renowned French Architect, Jeon Nouvel - Integration of architectural form with vertical green...
29 Sep 2021 - Juniper Hill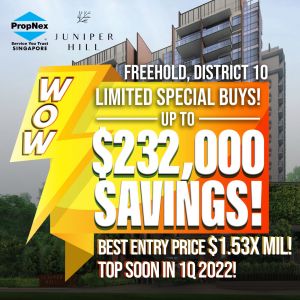 2 UNITS SOLD!💥💥💥💥 PROMO ENDING SOON 🌲JUNIPER HILLTOP 1Q 2022 Limited Special Buys! Save up to $232,000! ⏱️ HURRY PROMO ENDS 10 OCT 2021...
29 Sep 2021 - Wallich Residences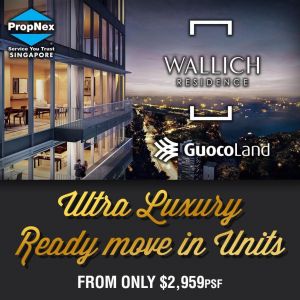 ꕥ 𝙒𝘼𝙇𝙇𝙄𝘾𝙃 𝙍𝙀𝙎𝙄𝘿𝙀𝙉𝘾𝙀 ꕥ 💎 LAST 43units for you! 🚀🚀🚀🚀🚀🚀🚀🚀 ➕ 𝗥𝗲𝗮𝗱𝘆 𝗜𝗗 𝘂𝗻𝗶𝘁➕ 𝗨𝗹𝘁𝗿𝗮-𝗟𝘂𝘅𝗲 𝗹𝗶𝘃𝗶𝗻𝗴➕ 𝗟𝗮𝘀𝘁 𝗣𝗲𝗻𝘁𝗵𝗼𝘂𝘀𝗲 𝟯𝟱𝟬𝟵𝘀𝗳➕ 𝗜𝗻𝘁𝗲𝗴𝗿𝗮𝘁𝗲𝗱 𝘄𝗶𝘁𝗵 𝗿𝗲𝘁𝗮𝗶𝗹𝘀 ➕ 𝗟𝗼𝘄...
29 Sep 2021 - The Avenir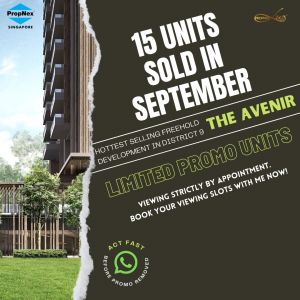 THE AVENIR 🔥The hottest selling Freehold District 9 Project in September with 15 units sold till date🔥 ✅ The Price is RIGHT!Even non promo units...
28 Sep 2021 - Verdale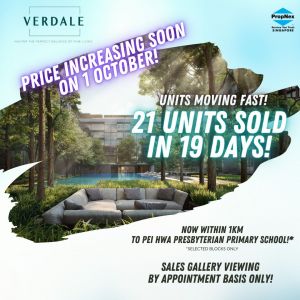 🌟𝐆𝐎𝐎𝐃 𝐍𝐄𝐖𝐒!🌟𝗩𝗘𝗥𝗗𝗔𝗟𝗘 Price Increasing in Oct. 𝟐𝟏 𝐔𝐍𝐈𝐓𝐒 𝐒𝐎𝐋𝐃 𝐈𝐍 𝐋𝐀𝐒𝐓 𝟏𝟗 𝐃𝐀𝐘𝐒!Are you missing out on GOOD DEALS? RCR Location, Within 1km to...
28 Sep 2021 - Leedon Green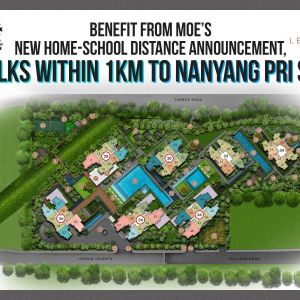 ⏰ 𝗪𝗮𝗻𝘁 𝘁𝗼 𝗸𝗻𝗼𝘄 𝗪𝗛𝗬 𝗶𝘁 𝗶𝘀 𝘁𝗵𝗲 𝗕𝗘𝗦𝗧 𝗧𝗜𝗠𝗘 𝘁𝗼 𝗯𝘂𝘆 𝗙𝗥𝗘𝗘𝗛𝗢𝗟𝗗 𝗻𝗼𝘄? 📚 𝗜𝗻 𝗮𝗱𝗱𝗶𝘁𝗶𝗼𝗻, 𝗘𝗡𝗝𝗢𝗬 𝗧𝗛𝗘 𝗦𝗖𝗛𝗢𝗢𝗟 𝗔𝗗𝗩𝗔𝗡𝗧𝗔𝗚𝗘 𝘄𝗶𝘁𝗵 𝗠𝗢𝗘'𝘀 𝗮𝗻𝗻𝗼𝘂𝗻𝗰𝗲𝗺𝗲𝗻𝘁 𝗿𝗶𝗴𝗵𝘁 𝗵𝗲𝗿𝗲 𝗮𝘁...
27 Sep 2021 - Midwood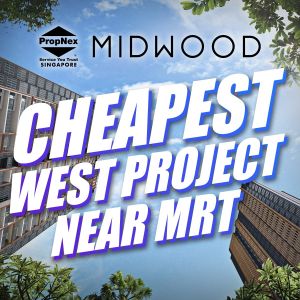 WOW‼️‼️ MIDWOOD SOLD CLOSE TO 160 UNITS SINCE JULY 😱😱😱 Why is Midwood selling like HOTCAKES⁉️ Is it becos it's 4mins to MRT❓Is it becos...
27 Sep 2021 - Barley Vue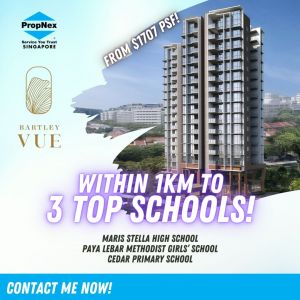 3 TOP SCHOOLS WITHIN 1KM!BARTLEY VUE With latest MOE guidelines, Bartley Vue is now confirmed to be within 1km to Paya Lebar Methodist Girls...
26 Sep 2021 - Fourth Avenue Residences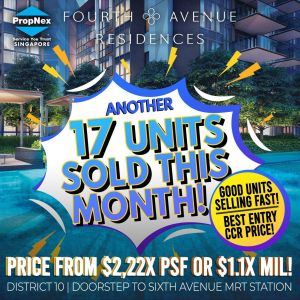 🍀🍀🍀🍀🍀🍀🍀🍀🍀🍀 17 UNITS SOLD THIS MONTH Good units selling fast❗Best entry CCR price‼️PSF fr $2,22xPrice fr $1.1x mil Why Are We Selling So Fast❓✅...
25 Sep 2021 - Treasure at Tampines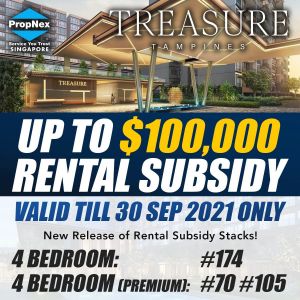 📢📢 ACT FAST 📢📢 Developer will be REDUCING the Rental Subsidy Promotion from 1 October 2021. Act fast to enjoy the current Rental Subsidy...
24 Sep 2021 - Dairy Farm Residences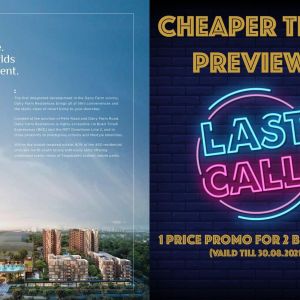 UP TO $56,000 DISCOUNT‼️1 Price Promo for 2 Bedroom(Valid till 30.09.2021) 🐮 Dairy Farm Residences 🐮Close to 80 units SOLD since August 🌟Stack...