Property News
Singapore Property News
06 Dec 2021 - Normanton Park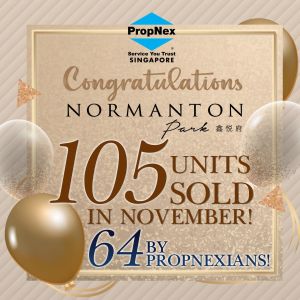 NORMANTON PARK 🔥🌪️🔥🌪️🔥🌪️ 🔥🌪️HOT HOT HOT HOT MOST AFFORDABLE RCR DEVELOPMENT WITH HIGH GROWTH POTENTIAL ↗️↗️ BUY IN RCR PRICING BELOW FUTURE OCR...
06 Dec 2021 - Verdale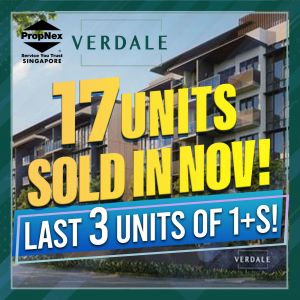 𝐕𝐄𝐑𝐃𝐀𝐋𝐄 Units Moving Fast‼️RCR From $1693 PSF!!! Take advantage of the latest revision of primary school distance! Selected blocks are now within...
06 Dec 2021 - Haus on Handy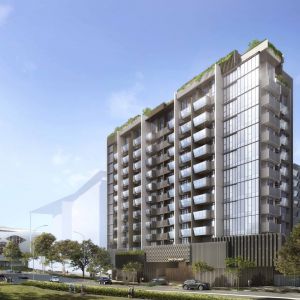 HAUS ON HANDY 🔸🔸🔸🔸🔸🔸🔸Less than $1.19m to own a brand new District 9 property in Orchard🔸🔸🔸🔸🔸🔸🔸 ✅ 2 mins walk to Dhoby Ghaut MRT Interchange✅ 2...
06 Dec 2021 - Amber Park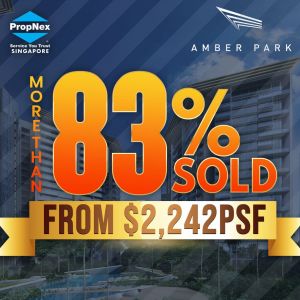 AMBER PARK Wow! Latest sites at Thiam Siew Ave near Amber Park breakeven at nearly $2400psf! Amber Park price only from $2,242psf! Prime Project...
06 Dec 2021 - Juniper Hill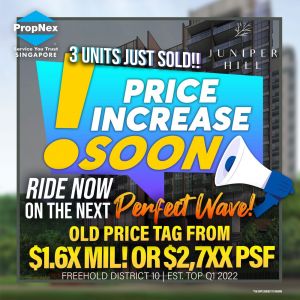 🌲JUNIPER HILL TOP 1Q 2022 Freehold in Prime D10Exclusive lifestyle for only 115 units at 39 Ewe Boon Road Joyous Living In Nassim🏊🏻 Chill by the...
06 Dec 2021 - Midtown Modern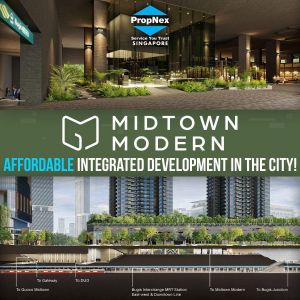 🌳 MIDTOWN MODERN 🌳 🔥HOT🔥HOT🔥HOTIntegrated Developement In the City Do you know at Midtown Modern units are SUPER attractively priced!...
06 Dec 2021 - Casa Al Mare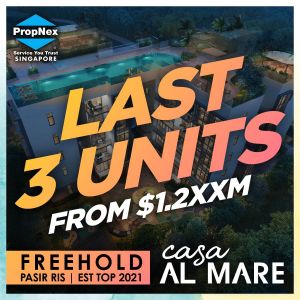 CASA AL MARE Freehold • Pasir Ris • Down Town East Mall 🙀TOP Q3 2021‼️Best Value Buy Freehold In The East 👍Attractive Price2BR fr...
06 Dec 2021 - Fourth Avenue Residences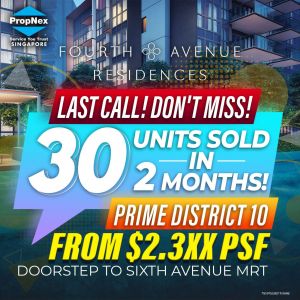 FOURTH AVE RESIDENCES New Enbloc $1,723 PPR❗Projected Launch $3xxx PSF‼️ 🍀🍀🍀🍀3️⃣0️⃣ Units Sold In 2️⃣ Mths✅ 1Km To Good School✅ Door Step To Mrt✅...
06 Dec 2021 - Dairy Farm Residences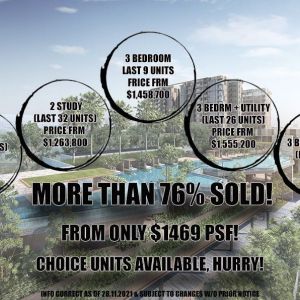 🐮 Dairy Farm Residences 🐮 MORE THAN 76% SOLD & STILL SELLING EVERYDAY‼️ A Paradise For Nature Lovers: Mixed-Development with lotsa...
06 Dec 2021 - Marina One Residences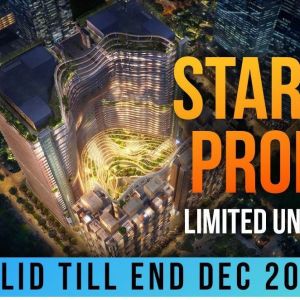 Marina One Residences ‼️ Limited Promo Period‼️ Only 11 Units Released! ☑️Integrated Development ☑️No Price Increase Ever☑️TOP, Ready move in for...
06 Dec 2021 - One Meyer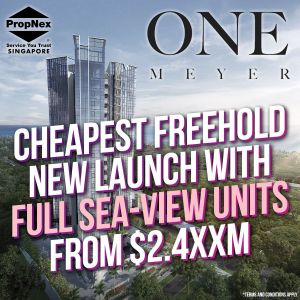 One Meyer 🙀WOW‼️Another Sea View Unit Sold‼️Hurry‼️Only Last 5 Units With Sea View At The Most Affordable Price In D15 ‼️ D15 • Freehold...
06 Dec 2021 - Van Holland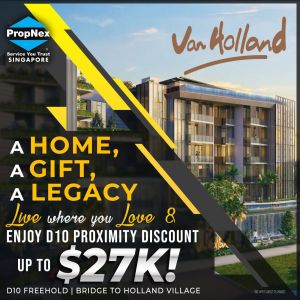 VAN HOLLAND ENJOY ADDITIONAL D10 PROXIMITY DISCOUNT UP TO $27K! 💎 WHAT IS THE MEANING OF LUXURY AT PRIME LOCATION? 💫 VAN HOLLAND, D10 FREEHOLD...
06 Dec 2021 - The Gazania and The Lilium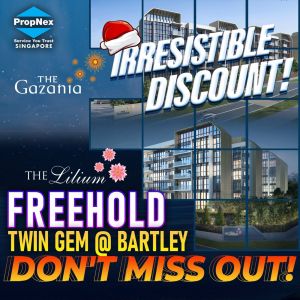 TWIN FREEHOLD GEM @ BARTLEY 🎄🎅🏻 Ho Ho Ho ….Santa is here early ...bringing us Irresistible Discounts for 🌸 THE GAZANIA🌸🍾 T.O.P End Yr2022...
06 Dec 2021 - Wallich Residences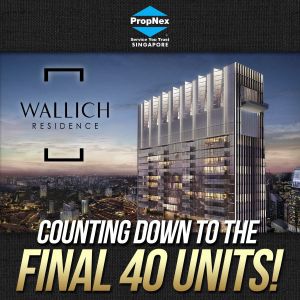 WALLICH RESIDENCES FINAL 40 units❗️❗️Don't miss!! ❗️❗️Prime LUXURY HOMES MOVING! Did you know Wallich starts from only $2,959psf! First...
06 Dec 2021 - 10 Evelyn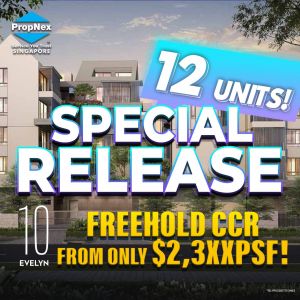 10 Evelyn (Freehold, D11) Target TOP Q2 2022! New Special Release 12 Units! 💎 FREEHOLD CCR FROM ONLY $2,3xx PSF! An Intimate Oasis In The Heart...
06 Dec 2021 - Nouvel 18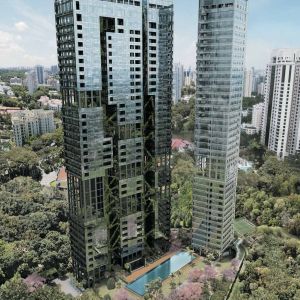 NOUVEL 18 🔵 Located in the Ardmore enclave! 🔵 Freehold 🔵 Cheapest units in the Ultra Lux segment! 🔵 Ready to move 🔵 Only ONE 5 bedroom PH left! 🔵...
06 Dec 2021 - The Seacape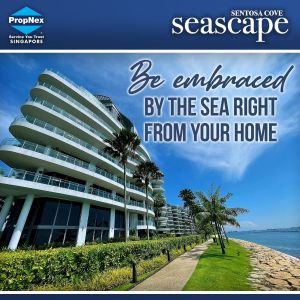 𝐒𝐄𝐀𝐒𝐂𝐀𝐏𝐄 @ 𝐒𝐄𝐍𝐓𝐎𝐒𝐀 𝐂𝐎𝐕𝐄The 𝒃𝒆𝒔𝒕 𝒖𝒏𝒐𝒃𝒔𝒕𝒓𝒖𝒄𝒕𝒆𝒅 𝒔𝒆𝒂𝒗𝒊𝒆𝒘 homes In Sentosa Cove! 𝐀𝐓𝐓𝐑𝐀𝐂𝐓𝐈𝐕𝐄 𝐃𝐈𝐒𝐂𝐎𝐔𝐍𝐓Direct 7% discount for buyers!Savings from $330,000...
06 Dec 2021 - Perfect Ten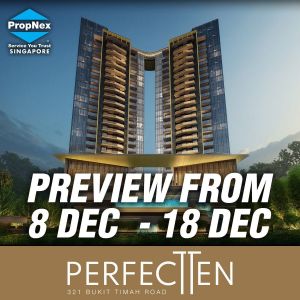 PERFECT TEN In the search of Perfection… Comes Perfect Ten Renowned Hong Kong Developer, Cheung Kong, is back with yet another...
26 Nov 2021 - Nouvel 18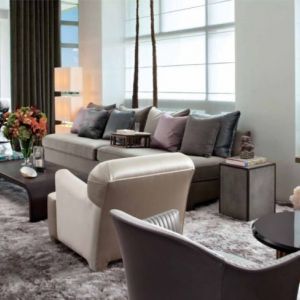 NOUVEL 18 One of the last 2 largest 4 bedroom units (2820sqft) at Nouvel 18 is now selling VACANT! Do not miss this #26 unit! 🔵 Located in the...
26 Nov 2021 - The Woodleigh Residences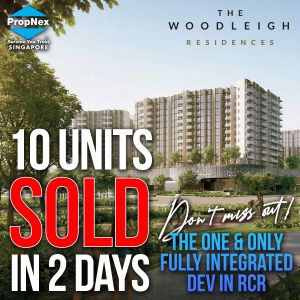 THE WOODLEIGH RESIDENCES The Woodleigh Residences > 80% sold is a GEM 💎 starting from as Low as $2,010 psf 🤩 With discounts of up to $340,000,...