Property News
Singapore Property News
26 Nov 2021 - KLIMT Cairnhill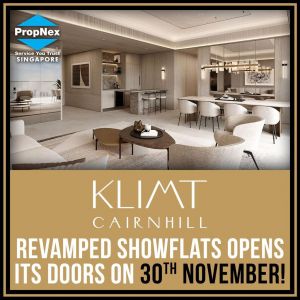 KLIMT CAIRNHILL If you've not heard or seen Klimt Cairnhill, this development allows you to own a FREEHOLD District 9 from *only $2.92mil, a...
21 Nov 2021 - Sengkang Grand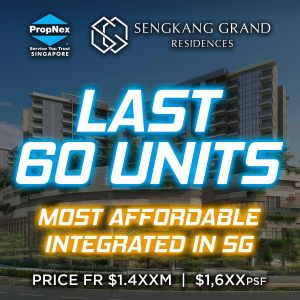 🔥 𝐒𝐄𝐍𝐆𝐊𝐀𝐍𝐆 𝐆𝐑𝐀𝐍𝐃 𝐑𝐄𝐒𝐈𝐃𝐄𝐍𝐂𝐄𝐒 🔥Most Affordable Integrated In S'pore!LAST 60 UNITS ✅𝑴𝑹𝑻✅𝑺𝑯𝑶𝑷𝑷𝑰𝑵𝑮 𝑴𝑨𝑳𝑳✅𝑪𝑯𝑰𝑳𝑫𝑪𝑨𝑹𝑬 𝑪𝑬𝑵𝑻𝑹𝑬 ✅𝑺𝑼𝑷𝑬𝑹𝑴𝑨𝑹𝑲𝑬𝑻✅𝑯𝑨𝑾𝑲𝑬𝑹...
12 Nov 2021 - One Bernam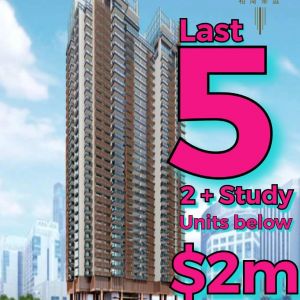 ✨ 𝐎𝐍𝐄 𝐁𝐄𝐑𝐍𝐀𝐌 - 𝔹𝕚𝕘𝕘𝕖𝕣 𝕤𝕚𝕫𝕖𝕤, 𝔹𝕚𝕘𝕘𝕖𝕣 𝔻𝕚𝕤𝕔𝕠𝕦𝕟𝕥𝕤!!! CCR at $2,310psf ⁉️ ☝🏻The One Choice for Luxury Living 👍🏻 Strategically right in the heart of...
10 Nov 2021 - Cairnhill 16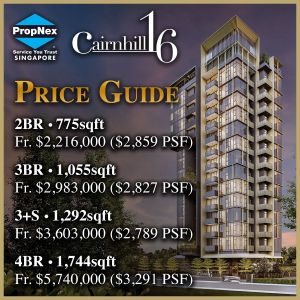 CAIRNHILL 16 'The Adventure Begins❗ CAPITALIZE on our LAUNCH❗with Prices matching the resale properties Cairnhill 16 Official Launch2BR •...
05 Nov 2021 - CanningHill Piers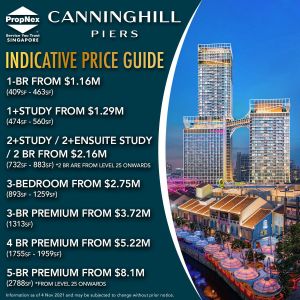 🔹🌟 𝐂𝐀𝐍𝐍𝐈𝐍𝐆𝐇𝐈𝐋𝐋 𝐏𝐈𝐄𝐑𝐒 𝐏𝐑𝐄𝐕𝐈𝐄𝐖 𝐒𝐓𝐀𝐑𝐓𝐒 𝐓𝐎𝐃𝐀𝐘 !🌟🔹 𝗧𝗵𝗲 𝗜𝗰𝗼𝗻𝗶𝗰 𝗮𝗻𝗱 𝗠𝗼𝘀𝘁 𝗔𝗻𝘁𝗶𝗰𝗶𝗽𝗮𝘁𝗲𝗱 𝗟𝗮𝘂𝗻𝗰𝗵 𝗼𝗳 𝘁𝗵𝗲 𝗬𝗲𝗮𝗿 𝗶𝘀 𝗵𝗲𝗿𝗲! Come experience the unparalleled...
05 Nov 2021 - CT Foodchain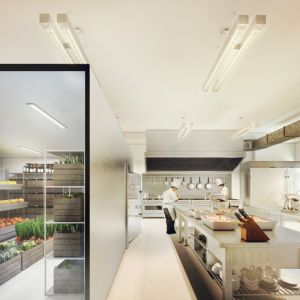 CT FOODCHAIN RAMP UP, HIGH CEILING, WIDE DRIVE WAY (FAST IN FAST OUT) SWEET SPOT TENURE BETWEEN FH & 30 YEARS LH ABLE TO...
05 Nov 2021 - Foodfab @ Mandai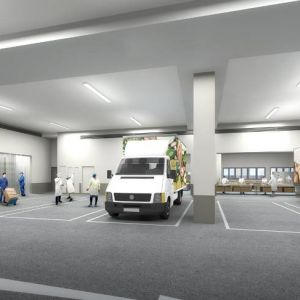 🍳𝗙𝗢𝗢𝗗𝗙𝗔𝗕 @ 𝗠𝗮𝗻𝗱𝗮𝗶, 𝗥𝗮𝗿𝗲 𝗯𝗿𝗮𝗻𝗱 FREEHOLD 𝗻𝗲𝘄 𝗙𝗼𝗼𝗱 𝗙𝗮𝗰𝘁𝗼𝗿𝘆 𝗜𝗻𝗱𝘂𝘀𝘁𝗿𝗶𝗮𝗹 𝗽𝗿𝗼𝗷𝗲𝗰𝘁. =================🍗Freehold B2 🍗District 25 🍗future Sungei Kadut MRT...
04 Nov 2021 - Petit Jervois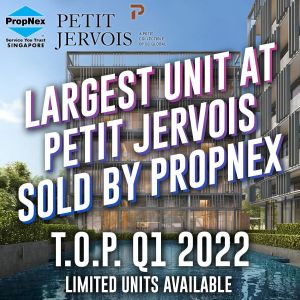 PETIT JERVOIS 🌿Prime District 10 🌿FREEHOLD 🌿Ready for move-in by Q1 2022🌿Respected Brand Assurance from SC Global🌿High Level Concierge &...
01 Nov 2021 - One Meyer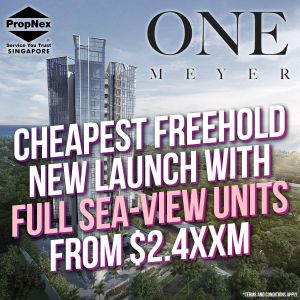 ONE MEYER D15 • Freehold • MRT (Door-Step) 🙀WOW‼️Another Sea View Unit Sold‼️Hurry‼️Only Last 5 Units With Sea View At The Most...
01 Nov 2021 - Seascape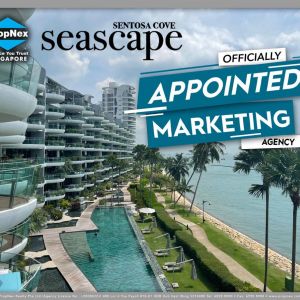 SEASCAPE 🏖️ Full panoramic sea view🏖️ Options of vacant & tenanted units🏖️ High end appliances & sanitary fittings 🔹 Developed by...
29 Oct 2021 - Reflections @ Keppel Bay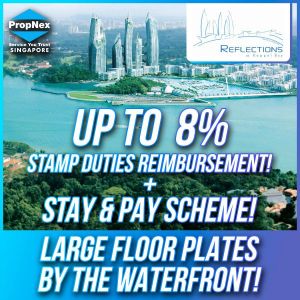 REFLECTIONS AT KEPPEL BAY Last 11 units of Waterfront Living!⛵🌊🚤🌈🏝⚓🍹🍸🥂 1. Up to 8% Stamp Duties Reimbursement 😱(Valid for first 3 units only) 2....
29 Oct 2021 - One Bernam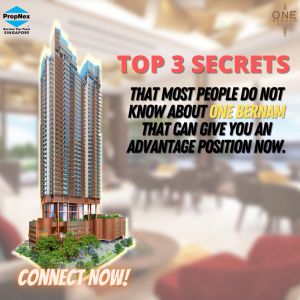 𝗢𝗡𝗘 𝗕𝗘𝗥𝗡𝗔𝗠 💫 The project that YOU CANNOT MISS‼️ 😍 💥 Secrets unveiling to position you with an Advantage Now! ...
29 Oct 2021 - Kopar at Newton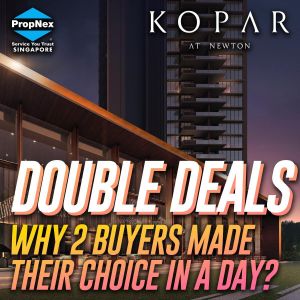 𝑲𝑶𝑷𝑨𝑹 @ NEWTON The RIGHT PRICE TAG for a Core Central Region (CCR) project, right next to Newton MRT Interchange. 𝑲𝑶𝑷𝑨𝑹 @ 𝑵𝒆𝒘𝒕𝒐𝒏 is ☝️1Km to ACS...
29 Oct 2021 - Verdale
𝐕𝐄𝐑𝐃𝐀𝐋𝐄 Units Moving Fast❗ 4 Units Sold Last Week!Are You Missing Out? Take advantage of the latest revision of primary school distance!...
28 Oct 2021 - Normanton Park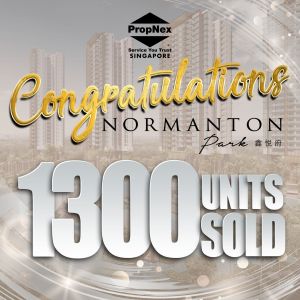 NORMANTON PARK >1300 UNITS SOLD IN 9 MONTHS ‼️ BUY IN RCR PRICING BELOW FUTURE OCR BREAKEVEN PRICE 😱 AVERAGE 4.6 UNITS SOLD DAILY SINCE 16...
28 Oct 2021 - Clavon and Parc Clematis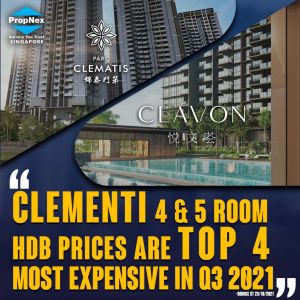 CLAVON AND PARC CLEMATIS Based on URA Q3 2021 median resale HDB prices, Clementi is ranked Top 4 most expensive 4rm & 5rm HDB flats amongst...
28 Oct 2021 - Penrose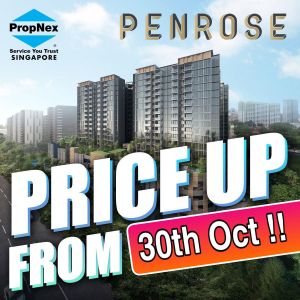 PENROSE 🆘 Price Increase 30th Oct🆘 😍Probably the MOST attractive psf in the RCR area. 😍With psf from: $1,598psf 👉 Walk to Aljunied MRT within...
28 Oct 2021 - Riviere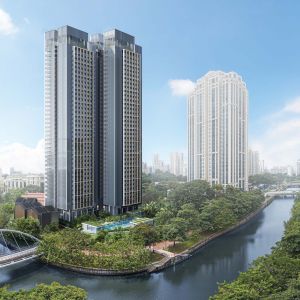 RIVIERE Did you miss the amazing promo at Rivière recently? PROMOTION IS BACK!! Enjoy MASSIVE SAVINGS with our CURRENT 40 UNITS...
28 Oct 2021 - InSpace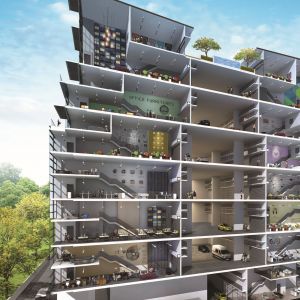 🌟Rare Freehold B1🌟Mins walk to Bartley MRT🌟Future Development that will lead to Future Capital Appreciation 🌟Condo-Like Facilities🌟Free transport...
27 Oct 2021 - Riviere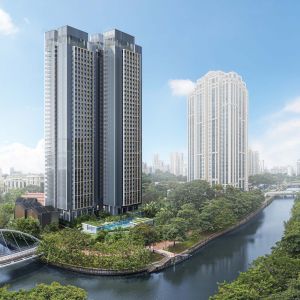 RIVIERE THE NEXT GAME HAS BEGAN… You only have 1 chance… Grab your chance while it lasts… TAKE ON the 40 Units...