Property News
Singapore Property News
15 Oct 2021 - Mooi Residences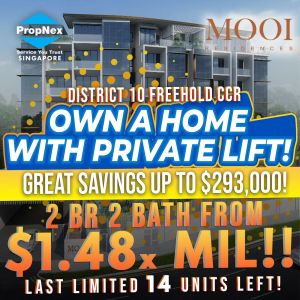 MOOI RESIDENCES D10 Freehold Luxury Residences! WHY THERE'S SUDDEN SALES...? 👍 Best CCR Entry Price Promo, 2 bedroom 2 bath only from $1.48x...
15 Oct 2021 - Pasir Ris 8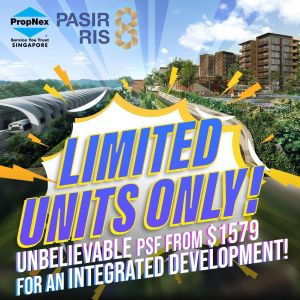 PASIR RIS 8 👍🏻 Good Units Are Still Available @ very Attractive pricing ‼️❓ Do you know the balance unit starting psf is from $1579psf? ❤️🔥...
14 Oct 2021 - Amber Park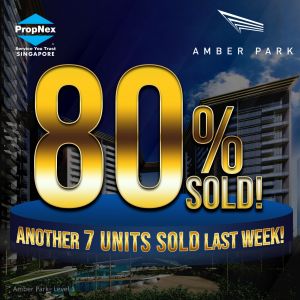 AMBER PARK Another 7 units sold last week ‼️🏄‍♂️💧💦💦💦 closed to 81% Sold!!!Prime Project in D15 Units moving very fast!😱✅FREEHOLD ✅Huge Land...
14 Oct 2021 - The Florence Residences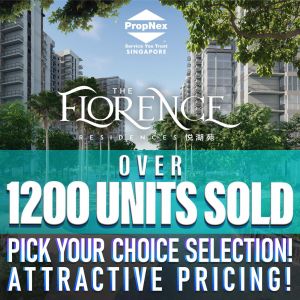 💎 THE FLORENCE RESIDENCES 💎 👍🏻 Very Affordable & Good units for selection‼️💪🏻You Must Not Miss‼️ ‼️ An OCR integrated development new launch...
14 Oct 2021 - Verticus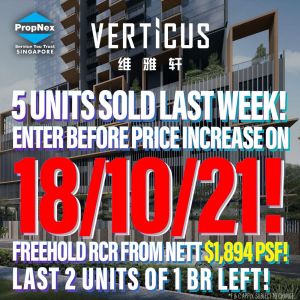 VERTICUS LAST CHANCE TO ENTER OLD PRICE TAG! 5 UNITS SOLD LAST WEEK! HURRY! PRICE INCREASE SOON ON 18/10/2021! FREEHOLD RCR FROM NETT $1,894PSF...
14 Oct 2021 - Avenue South Residence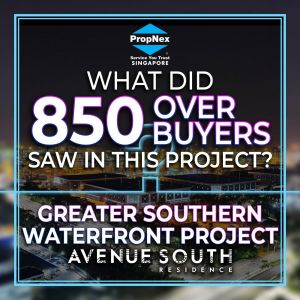 AVENUE SOUTH RESIDENCE 📣Why Avenue South Residence continues to dominate the market? ✅ First residential development at the doorstep of...
13 Oct 2021 - Parc Greenwich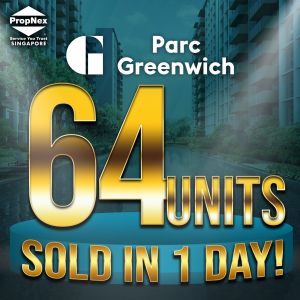 PARC GREENWICH 64 units SOLD in 1 Day at PARC GREENWICH! Only in EC You see a second surge in sale at this volume!! Why even after almost 75%...
12 Oct 2021 - Hyll on Holland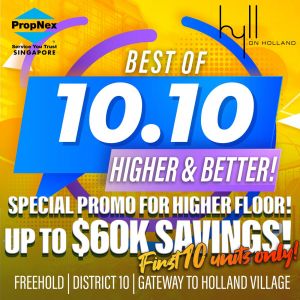 HYLL ON HOLLAND 🏡 🔥🔥🔥3 UNITS JUST SOLD LAST WEEK! WHY? 🤩 BUY HIGH FLOOR WITH GREAT SAVINGS UP TO $60,000! 10.10 PROMO (Limited Time Only) -...
12 Oct 2021 - Midwood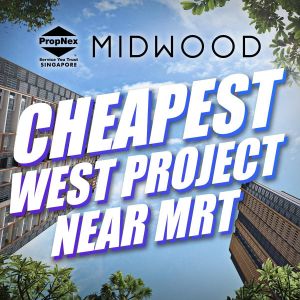 MIDWOOD WOW‼️‼️ MIDWOOD SOLD CLOSE TO 1️⃣0️⃣0️⃣ UNITS SINCE AUGUST😱😱😱 Why is Midwood selling like HOTCAKES⁉️ Is it becos it's 4mins to...
12 Oct 2021 - Parc Clematis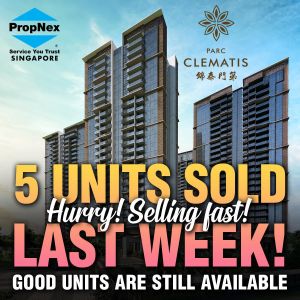 PARC CLEMATIS Read on to find out why thousands of buyers put their money in Parc Clematis! 💎 Parc Clematis is one of the most prime mega...
11 Oct 2021 - Nouvel 18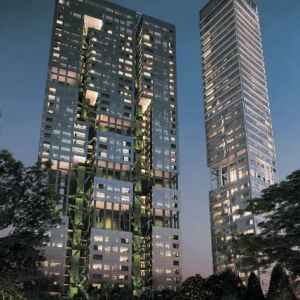 NOUVEL 18 Freehold Great rental potential (Located in District 10, prestigious residential enclave) Breathtaking views of Singapore's premier...
11 Oct 2021 - The Ritz-Carlton Residences 丽思卡尔顿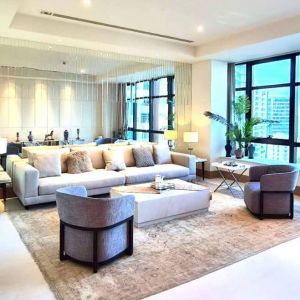 THE RITZ-CARLTON RESIDENCES 丽思卡尔顿 Built on elevated prime land centrally located just five minutes from Orchard Road, Singapore's...
10 Oct 2021 - Parkwood Residences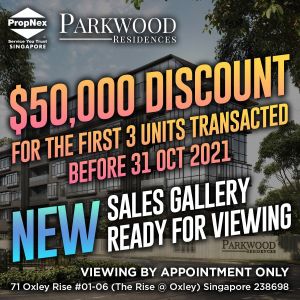 PARKWOOD RESIDENCES WE ARE READY💪🏻 🤩 FIRST 3 UNITS TO GRAB A whopping $50,000 DISCOUNTBefore 31 October 2021😍 Book and be among☝🏻the FIRST...
10 Oct 2021 - The Woodleigh Residences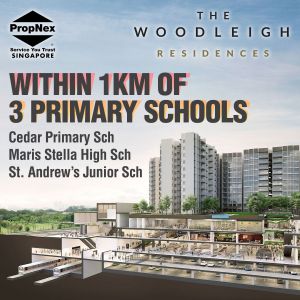 THE WOODLEIGH RESIDENCES All schools are good but if you are looking for Cedar Primary, Maris Stella High school (Junior) or St Andrew Junior THE...
10 Oct 2021 - The Antares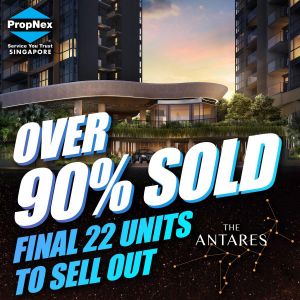 🪐 THE ANTARES 🪐 ‼️Units are just being taken up so swiftly… from 29,28....25 and now just 22 to FULL SELL OUT SOON!Our fingers are simply...
10 Oct 2021 - Coastline Residences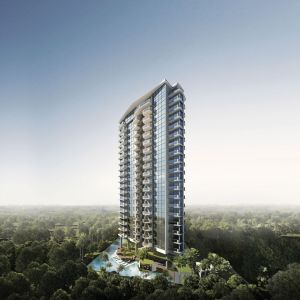 COASTLINE RESIDENCESFreehold • MRT Last 21 Units Only‼️Freehold in D15 from $2261psfSure-Win Lucky Draw Of Up To $80,000‼️ (T&C apply)...
09 Oct 2021 - Haus on Handy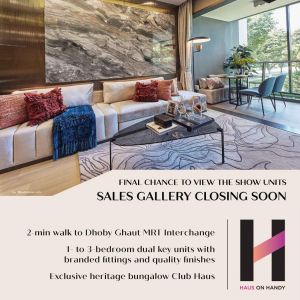 HAUS ON HANDY Up to $125,000 discount! From only $1,185,300. Are you looking for CCR property near MRT, Shopping Malls, Discounts, Reputable...
09 Oct 2021 - Parc Central Residences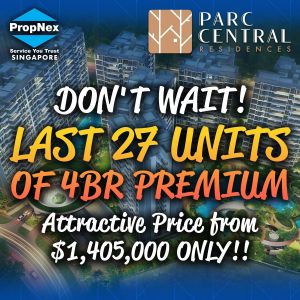 PARC CENTRAL RESIDENCES LAST 2️⃣7️⃣ UNITS OF 4BR PREMIUM TO GRAB - ATTRACTIVE PRICE FR ONLY $1,405K, PSF FR $1,165‼️ 🤔 What will be the potential...
09 Oct 2021 - Riviere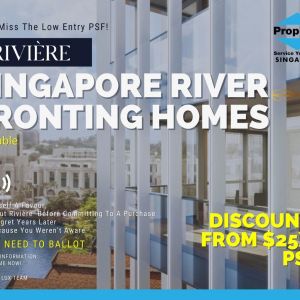 RIVIERE River fronting homes in Singapore is a rare sight on our grounds. Let alone Singapore river fronting homes… With the existing...
09 Oct 2021 - Hyll on Holland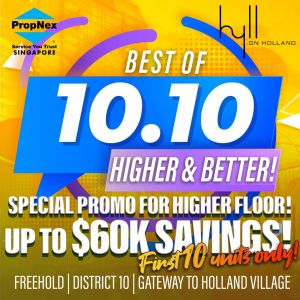 HYLL ON HOLLAND 🏡 IT'S HERE!! Your Chance Is Here!! 🤑 10.10 PROMO (Limited Time Only) - Fantastic deals for HIGH FLOOR UNITS!! - FOR 10 UNITS...